Story
Theodore Roosevelt's Children
Presiona aquí para ver la versión en español
This is the first in a series of Grateful American Stories featuring the Presidential Children; adapted from the original series, "Stories About the Presidential Children." The series originally commissioned by the Grateful American Foundation was written by Edward G. Lengel and edited by David Bruce Smith. The Grateful American Foundation works to restore enthusiasm about history for kids–and adults.
Theodore Roosevelt, known informally as Teddy or T.R., was the 26th president of the United States. He served as president from 1901 to 1909. Roosevelt was the vice president when president William McKinley was assassinated in September 1901. Following the United States laws of succession, when McKinley died, Roosevelt became president. Previous offices held include the 33rd Governor of New York (1899-1900) and Assistant Secretary of the Navy (1897-1898).
Theodore Roosevelt married Alice Hathaway Lee in 1880. She died two days after their child Alice Lee Roosevelt was born in 1884. His mother had died less than a day previous, and Roosevelt was heartbroken. Roosevelt remarried in 1886 to Edith Kermit Carow. She had been a childhood and family friend. Together they had five children, as well as raising Alice. These are their stories.
Quentin Roosevelt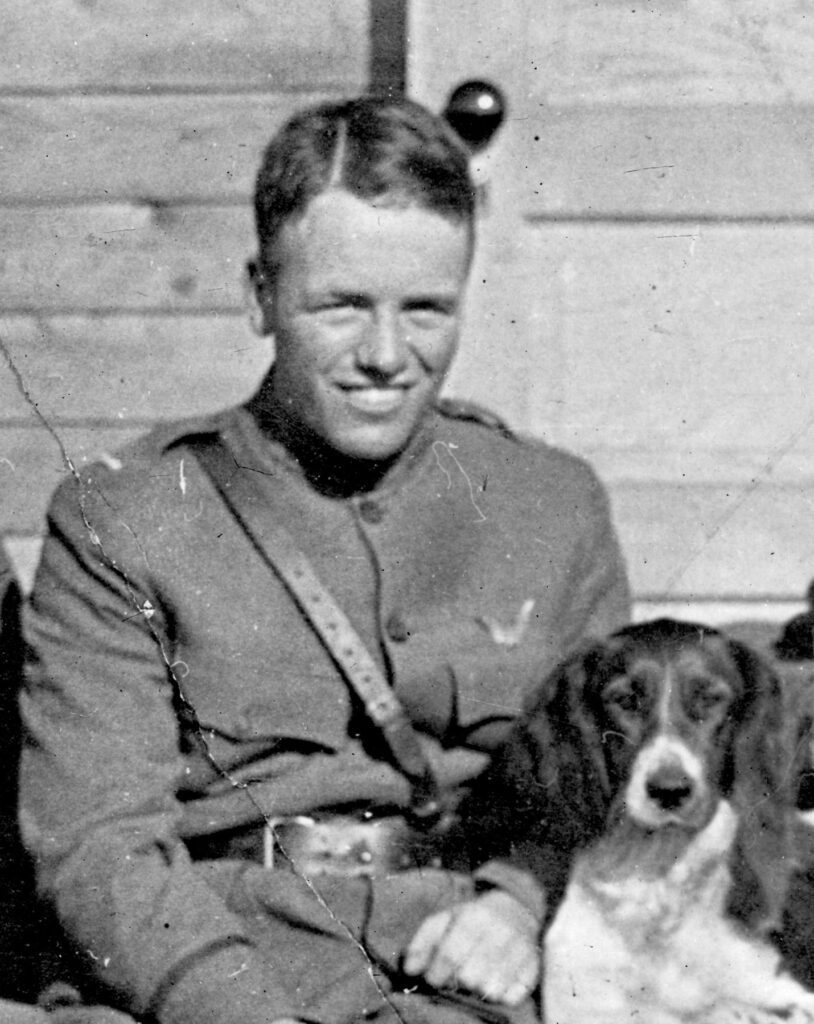 Teddy Roosevelt's youngest son was named Quentin. He was born on November 19, 1897, in Washington, D.C. Only three years old when his father became President of the United States, the outgoing, mischievous boy turned the White House into his personal playpen. Quentin's adventures included taking his pony Algonquin up the mansion's elevator to visit his sick brother Archie in his bedroom. Archie shouted happily, startling the pony, who slipped and crashed to the floor. The whole family, including the president, heard the bang and ran upstairs to see what had happened.
Quentin grew up and attended Harvard University. He also became near-sighted and had back problems. Even so, when the United States entered World War I in 1917, Quentin joined the armed forces. Despite his poor eyesight, Quentin wanted to become a pilot and got his wish by cheating on his eye exam. Famous American ace Eddie Rickenbacker loved the young man's personality: "Gay, hearty and absolutely square in everything he said or did, Quentin Roosevelt was one of the most popular fellows in the group. . . . His bravery was so notorious that we all knew he would either achieve some great spectacular success or be killed in the attempt."[1]
Sadly, Quentin was shot down behind enemy lines on July 14, 1918. German troops buried him with full military honors. After the war, his grave would become a place of pilgrimage for American visitors to France. Heartbroken at losing Quentin, Teddy Roosevelt survived his son by just six months.
Archie Roosevelt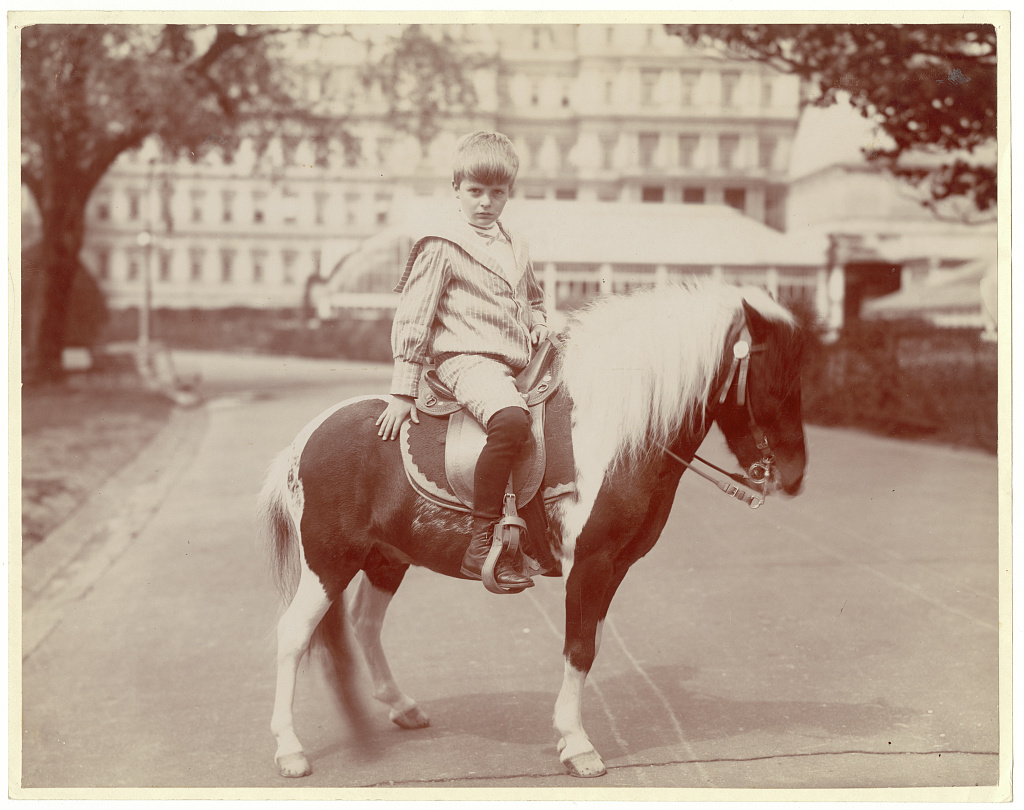 Archibald "Archie" Roosevelt was born on April 10, 1894, in Washington, D.C. He moved into the White House in 1901 when his father became president. While the other Roosevelt children were loud and rambunctious, Archie was quiet and studied hard. He especially loved reading, which contributed to his happiness and success in life.
Graduating from Harvard University in 1917, Archie entered the armed forces when the United States entered World War I. Badly wounded while serving as a captain with the 1st Infantry Division, he returned to the United States. There he began a career as a successful business executive. Archie also had four children. His first son Archibald, Jr., would become an intelligence officer with the Central Intelligence Agency.
Archie's military career was not yet over. In World War II, he became a lieutenant colonel in the 41st Infantry Division. He served with distinction in the Pacific, earning a Silver Star to add to the decorations he had earned in World War I. Archie was badly injured by a Japanese grenade—which hit the same knee that had been wounded in World War I. From the end of the war in 1945 until his death in 1979, Archie worked in business and also was a political activist.
Kermit Roosevelt
Born on October 10, 1889, in Oyster Bay, N.Y., Kermit Roosevelt had an adventurous but tragic life. As a youth he studied hard but suffered from poor health. Kermit nevertheless listened when his father told him to get the most out of life. Even before he graduated from Harvard University in 1912, Kermit spent a year traveling across Africa and Europe. Two years later, he postponed his marriage to join his father on a dangerous journey to the River of Doubt in Brazil. Both he and his father nearly died during this trip through the jungle.
While his brothers joined the American armed forces in World War I, Kermit decided instead to enter the British army. He served in Mesopotamia (now Iraq), driving Rolls-Royce armored cars in the scorching desert. Later, he served with the American army as an artillery officer.
Still restless, Kermit ventured on two daring expeditions to Asia with his brother Ted in 1925 and 1928-29. When World War II began, but while the United States remained neutral, Kermit again joined the British army, and served honorably during fighting in Norway in 1940. Unfortunately, poor health forced Kermit to leave the British Army in 1941. Posted to Alaska as an officer in the American Army, Kermit Roosevelt ended his own life there in 1943.
Theodore Roosevelt, Jr.
All of Teddy Roosevelt's four sons had distinguished military careers. His son Theodore "Ted" Roosevelt, Jr., though, who was born in Oyster Bay, New York, on September 13, 1887, was the only one to be portrayed in a movie. Of the four boys, Ted was the closest to his extremely demanding father. He had a passion for reading, and for history. After graduating from Harvard University in 1909, Ted started a business career but continued, like his father, to read every chance he got.
During World War I, Ted Roosevelt was commissioned a lieutenant colonel in the 1st Infantry Division. Determined to lead his men in combat, Ted was severely wounded in action. Before returning to business in the United States, he helped to found the American Legion. Ted was the only one of the four Roosevelt boys to have a political career, and was appointed Assistant Secretary of the Navy, Governor of Puerto Rico, and Governor General of the Philippines. He also found time to join his brother Kermit in two adventurous expeditions to Asia.
By the time the Japanese attacked Pearl Harbor on December 7, 1941, Ted Roosevelt suffered from severe arthritis and a weak heart. He insisted on returning to military service, though, and was appointed a brigadier general with the 4th Infantry Division. On D-Day, June 6, 1944, he came ashore on Utah Beach alongside his men, and his bravery earned him a Medal of Honor. Ted's heart was too weak to hold out for long, however. He died on July 12, and was eventually laid to rest in France alongside his brother Quentin. Actor Henry Fonda would later portray Ted Roosevelt in the movie The Longest Day.
Ethel Roosevelt
Ethel Roosevelt was born in Oyster Bay, New York on August 13, 1891. She was the youngest daughter of Teddy Roosevelt and the only daughter of him and his second wife Edith Roosevelt. Not yet ten years old when her father became president in 1901, Edith joined her four brothers in their rowdy White House antics. On the whole, though, she had a quiet and compassionate personality.
Ethel married surgeon Richard Derby in April 1913, but despite eventually having four children she refused to stay at home. At the outbreak of World War I in 1914 she immediately joined her husband in medical service in France—well before any of her brothers entered the war. After the war she campaigned actively for natural conservation and civil rights. She also became a trustee of New York's American Museum of Natural History; and helped turn her family's home at Sagamore Hill into a National Historic Site. Like her brothers, she also traveled to remote locations around the world before her death in 1977.
Alice Roosevelt
Teddy Roosevelt's oldest child Alice was born in New York City on February 12, 1884. She definitely left her mark on the world. Her mother, also named Alice, died just two days after her baby was born. This tragedy left Teddy, who lost his mother at about the same time, very upset. Unable to speak his first wife's name, he called his daughter "Baby Lee" from then on. To the very end of her life, she permitted very few people to call her by her actual first name, preferring to go by nicknames.
Strikingly beautiful, Alice Roosevelt quickly became a leading figure in Washington, D.C., society when she entered the White House with her father in 1901. But Alice was not happy. She and her father's second wife Edith never got along. Alice also grew distant from her father, whom she believed preferred his other children.
Despite this, Alice developed a self-confidence that matched her independent, outspoken character. She dressed flamboyantly, smoked, enjoyed late night parties, and openly expressed her opinions on politics. She wasn't afraid to tell her father when she disagreed with him. He grumbled, "I can either run the country or I can attend to Alice, but I cannot possibly do both."[2]
In 1905, Alice married Congressman Nicholas Longworth III, who would later become Speaker of the House of Representatives. Even so, she was not afraid to oppose her husband politically. And although she was a Republican, Alice was really a political nonconformist. She supported or opposed political causes and politicians based on her own feelings, instead of following a party line. When Alice Roosevelt was in her mid-eighties, an article in American Heritage described her as having: "electric blue eyes, a haughty nose, long ivory teeth which are often bared in a dazzling Roosevelt smile, and a fine complexion with amazingly few wrinkles above the nostril-line."[3] She died in 1980. To the end, Alice Roosevelt remained her own woman.
Notes:
The appearance of U.S. Department of Defense (DoD) visual information does not imply or constitute DoD endorsement.
[1] Eddie Rickenbacker, Fighting the Flying Circus (New York: Frederick A. Stokes Company, 1919), 193.
[2] Jason Ripper, American Stories: Living American History, Vol. II: From 1865. (M.E. Sharpe, Inc., 2008), 72.
[3] June Bingham, "Before the Colors Fade: "Princess Alice" Roosevelt Longworth." American Heritage 20, no. 2 (1969).
Additional Reading
Kerley, Barbara. What to Do About Alice? How Alice Roosevelt Broke the Rules, Charmed the World, and Drove Her Father Teddy Crazy! Illustrated by Edwin Fotheringham. New York: Scholastic Press, 2008.
McCullough, David. Mornings on Horseback. New York: Simon & Schuster, 1981.
Morris, Edmund. The Rise of Theodore Roosevelt. New York: Coward, McCann & Geoghegan, 1979.
About the Editor
David Bruce Smith is the President of the Grateful American Foundation and Founder of the Grateful American Book Prize. The Grateful American Foundation is a National Partner with America250.
About the Author
Edward G. Lengel is Chief Historian at the National Medal of Honor Museum. He received his Ph.D. from the University of Virginia, where he was a full professor and directed the Washington Papers Project for many years. He then served as Chief Historian of the White House Historical Association; wrote the new history of Colonial Williamsburg as a "Revolutionary in Residence;" and worked as Senior Director of Programs at the National WWII Museum. Also a professional author, speaker and battlefield tour guide, Lengel has written fourteen books on American history, including General George Washington: A Military Life, and Never in Finer Company: The Men of the Great War's Lost Battalion. Lengel is a co-recipient of the National Humanities Medal and has won two writing awards from the Army Historical Foundation. He has made frequent television and radio appearances on The History Channel, SiriusXM, National Public Radio, and many others.
Keywords
Alaska; Discover250; Hawaii; "Histories Of…"; International; Massachusetts; Military; New York; Philippines; Political History; Presidential Children; Puerto Rico; Salute250; United States Presidents; Washington, DC; Women; World War I; World War II